Solid stream jet/ Universal-joint type UT+CP series nozzles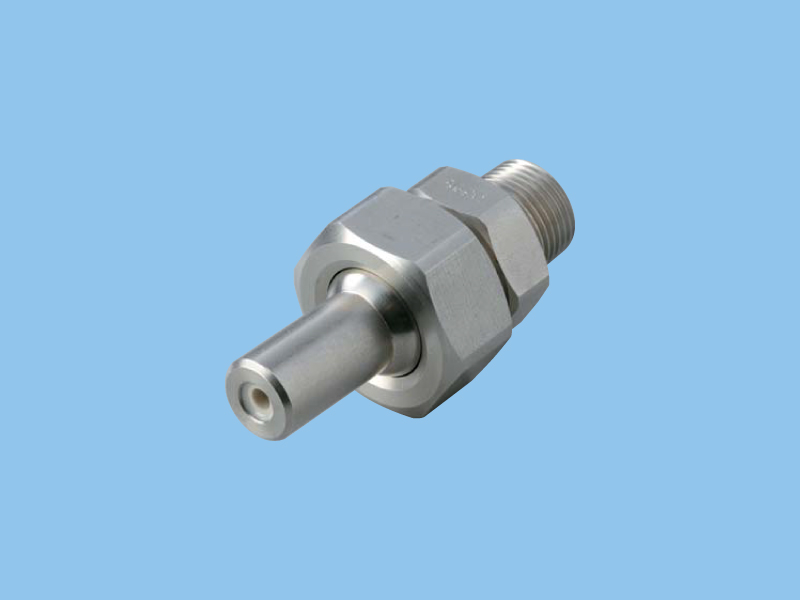 Pipe conn. size
1/4M
Spray angle
-
Mean droplet diameter
-
Strainer
Not included
Standard pressure
0.3 MPa
Spray capacity
1.17–14.1 ℓ/min
Air consumption
-
Free passage diameter
1.0–3.5 mm
Features
• High impact solid stream.
• Internal design keeps flow resistance to a minimum, yielding large volume flow.
Applications
Cleaning: High pressure jet cleaning, wire and felt parts of paper making
machines, vehicles, returnable containers, machinery, parts
Trimming: Paper making, asbestos plate
Industries in which this nozzle is used
Machinery, Paper & Pulp, Printing, Food
Product specifications
Structure
• Three-piece structure with ceramic orifice inserted.
• Comprises three parts: Nozzle, cap, and adaptor.
• Nozzle unit has integrated universal ball joint for adjusting spray direction.
Material
• Nozzle orifice: ceramic
• Metal parts: Stainless steel 303
Mass
Outer dimensions

• Appearance and dimensions may differ depending on materials and nozzle codes. Inquire with us for details.
People who viewed this Item also viewed the Items below.
• Our highest impact solid stream.•…

Allows adjustment of spray directio…